Shore Acres Neighborhood Homes for Sale $300,000- $500,000
North Kingstown RI real estate
Actually, you are heading out to a peninsula of land that just seems to airily float on the water called Sauga Point to get to Shore Acres homes. Another waterfront Wickford neighborhood of homes that draws buyers of Wickford RI homes for sale to this neighborhood. A bit off the beaten path in southern RI real estate.
It is a unique Shore Acres neighborhood in that the houses are of all kinds from shack, cottage, bungalow, custom built and luxury homes. A potpourri of home mixtures to appeal to all the senses for someone who wants to be near or on the waterfront in Wickford RI.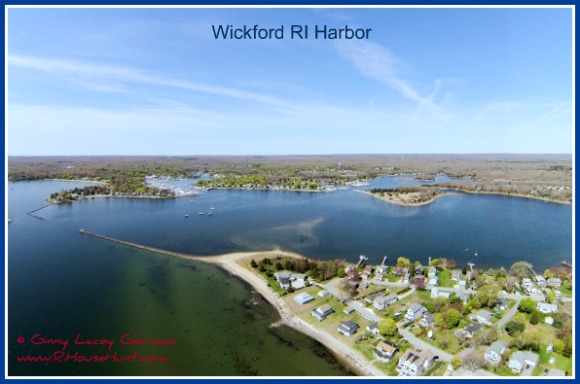 Shore Acres Avenue travels around Sauga Point and becomes Sauga Avenue with homes either on the inside with water views or on the outside with true waterfront- many have a dock and some have a beach. What all the homes have are a sensory exploration of a visual experience that is so inviting. Watch the sunrises or sunsets over Narragansett Bay or Fishing Cove to Wickford Harbor.
If you are looking for a condo in this waterfront area you want to check out the wonderful Cedarhurst condo complex around the corner on Fishing Cove too.
Look below for the most current Shore Acres homes for sale $300,000- $500,000 here....
~~~~~~~~~~~~~
When you are in need of a North Kingstown real estate top selling professional and specialist for your buying, selling or relocating home needs and an internet savvy marketer and real estate agent who sells RI houses in this real estate market call Ginny Gorman at 401.529.7849 or email me at ginny@RiHouseHunt.com.
Your search did not return any results. Please try to broaden your search criteria or feel free to try again later.